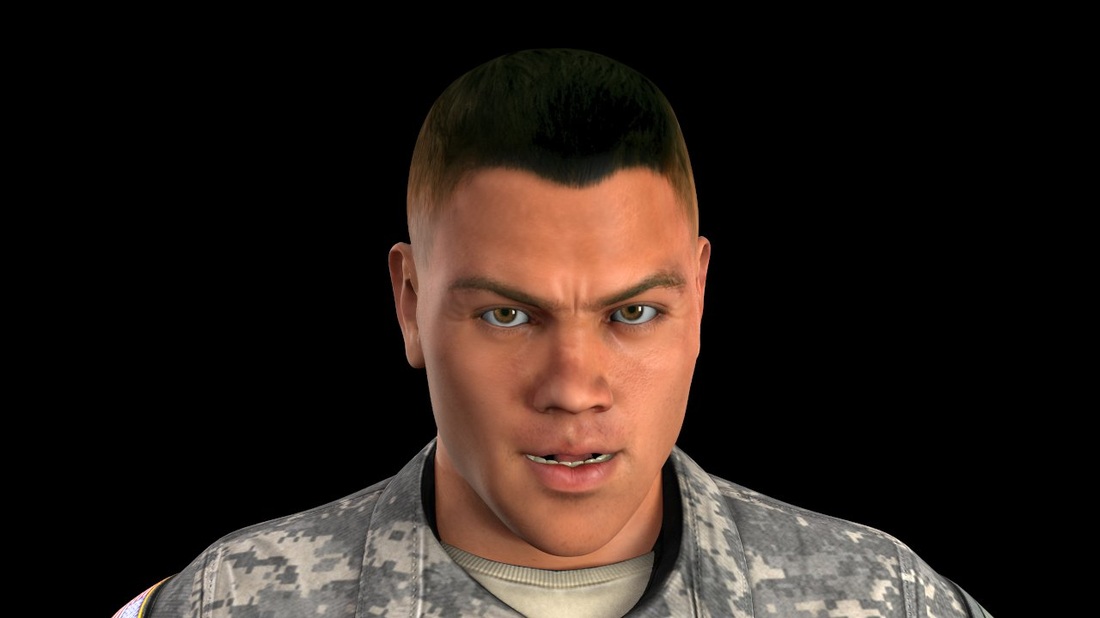 This one is a vray render of the game character DJohnson (with a bit of subdivision to help out ;). Uses the same rig and blendshape setup I use on the rest...it just looks nicer (gotta love vray). I retextured this fella using vray materials (SSS), a dome light with HDR image, and a couple of standard lights to add a bit of depth.
These are characters that I have rigged using Maya for the purposes of using in mobile friendly games. I created the rigs utilizing humanIK which greatly accelerates hand keyed animation or modifying mocap based animation.These rigs were created to be as flexible as possible while being simple enough to use with mobile devices. Specifically they were made to use with mecanim but will accept hand keying or mocap just as well. They run about as efficiently as possible and tests show it is possible to animate greater than 20 on screen with the Nexus 10 inside a very large Unity scene (over 1 million tris) and still keep fps over 25 using AI. It's amazing the kind of power these little devices have now.

The human models were supplied by Jared Pemberton. I modeled the animals for the EagleEye title.

Here is a sample of some of the briefing and fail animations. There were a LOT of these and so I had to turn around two of these per day (including render) at a minimum to keep up.
---
This is a small clip from the CRAM project using Lightwave and Vue to render, Maya to animate the characters, and AfterEffects to composite. Premiere was used to create transitions and author 5.1 audio (set for stereo for this purpose).

The video depicts the primary function of the CRAM system, early warning from ballistic and guided weapons.

I handled the terrain/environment, lighting and rendering, and character animation.